" Let's Party Like It's 1929"
Pose by Anlar Poses from Anais mini series pack out @ Shiny Shabby (Feb 2016)
When I received the blog pack from
Bampu Legacies
for "The Great Gatsby Headdress", of course I just had to write about it!
Art Deco and Art Nouveau are some of my favourite periods in art and coincidentally - as one of my (many) side projects; I'd been fabricating some hand-drawn art deco style "Great Gatsby" inspired wallpaper which is what I've used in the background to these images.
Bambi is such a creative designer who lavishes so much detail on all of her projects and this one is no exception with it's jewelled/embroidered rosettes, feathers and sparkling gem stones. Perfect for every chic flapper living it up in virtual 1920's.
"Post Modern Juke Box I"


Complimenting this lovely headpiece are the beautiful organically shaped set of "Sile" earrings by
Kunglers
.
"Post Modern Juke Box II"
Soooooo....
Well, I think I can take my "Blogging" hobby to extremes sometimes - when I have an idea in mind on a sort of image I want to create but cannot find the items I need to make this happen, I make these props myself; which is how this dress and telescopic cigarette holder came to be.
I'll have a mini rant here about the idea that "bloggers" are free loaders begging for free stuff.
This really infuriates me because to reach this point (writing this blog) has been a labour of love with hours invested in creating the dress (2+ hrs), the cigarette (2+ hrs), the look , the shoot and pose (many more hours) - and that's not even including how long it takes for me to sit down and gather my thoughts to compose a blog entry in itself. This culture of misunderstanding really makes me shy away from applying to blog for anyone. *mumbles*
Sometimes I am frustrated at myself for being "trapped" by details - I have this need to get it just so... and this cigarette holder is a good example. I just could not seem to find one on marketplace with the exaggerated length and telescopic detail I wanted in the design like so :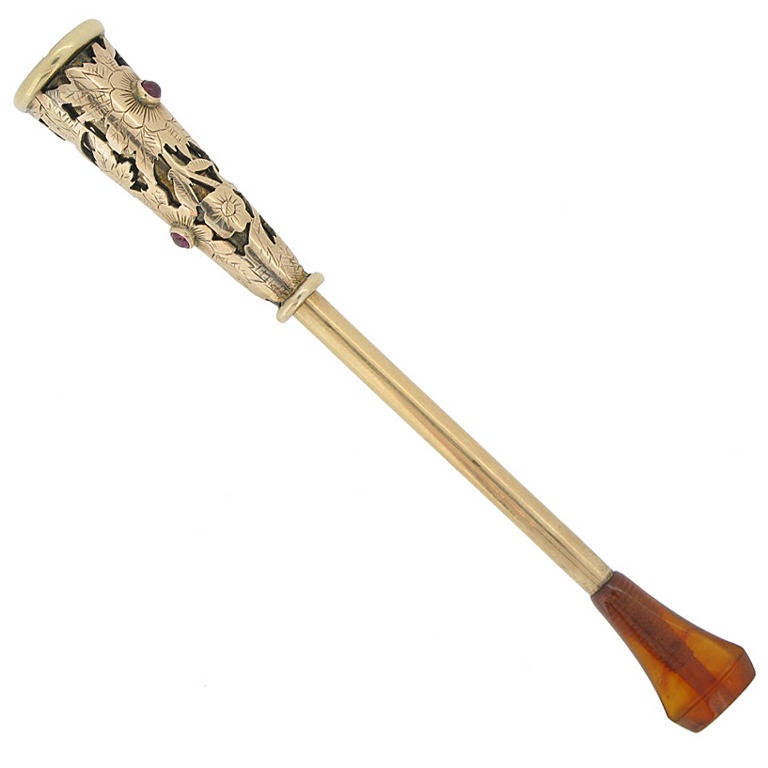 A silly thing that S. finds endearing about me and I find annoying in myself because in the end who is going to look at these details in my image? (Laughs) But you know how it is... I would know and so that is that :
My Telescopic Cigarette Holder
I imagine it to have been hand turned ebony,
tipped and capped with embellished silver and set diamonds for silly sparkle
Iconic objects have that sort of faff.


Screen captured details of my outfit as is.
Full Creds :
Dress & Cigarette (Made by me)
BamPu Legacies for the J&A 2016 Expo (Feb 26-Mar 5) - The Great Gatsby Headdress
Kunglers Sile Earrings for Shiny Shabby (Now)
Siratama Pearl Bracelet & Breath Gold Gift ring are gifts out at
Creator's Collection Box
Hair is *barberyumyum* 49
The Skin that I am wearing here in these images is Rosie from Elysium in Creme worn over Lelutka Simone Head on Maitreya Lara Body with Slink High Feet (adorned with Poute Oasis Heels)
and IKON Triumph Eyes in Dusk
Other Jewels & Fluff :
Eclectica Dragonfly Ring
Lassitude and ennui Knotted Pearl Necklace (still a fav!)
The Annex Snow Queen Pearl Choker
Birdy Foxy Neck Snuggler {Sugar}